Beech
Locally salvaged from a dieing Beech tree (Fagus Grandifolia) in the Capital District of New York. Full of curl and character.
Whether you're looking to have a custom piece made by us, a professional looking for the right piece for your next commission, or a DIYer who wants to tackle a project, these slabs are a great option. They're kiln dried and are ready to be worked.
Possible uses: table, headboard, desk, bar top and wall art.
27BEJ
Width: 32-40"
Length: 96"
Thickness: 8/4 (2")
Price: SOLD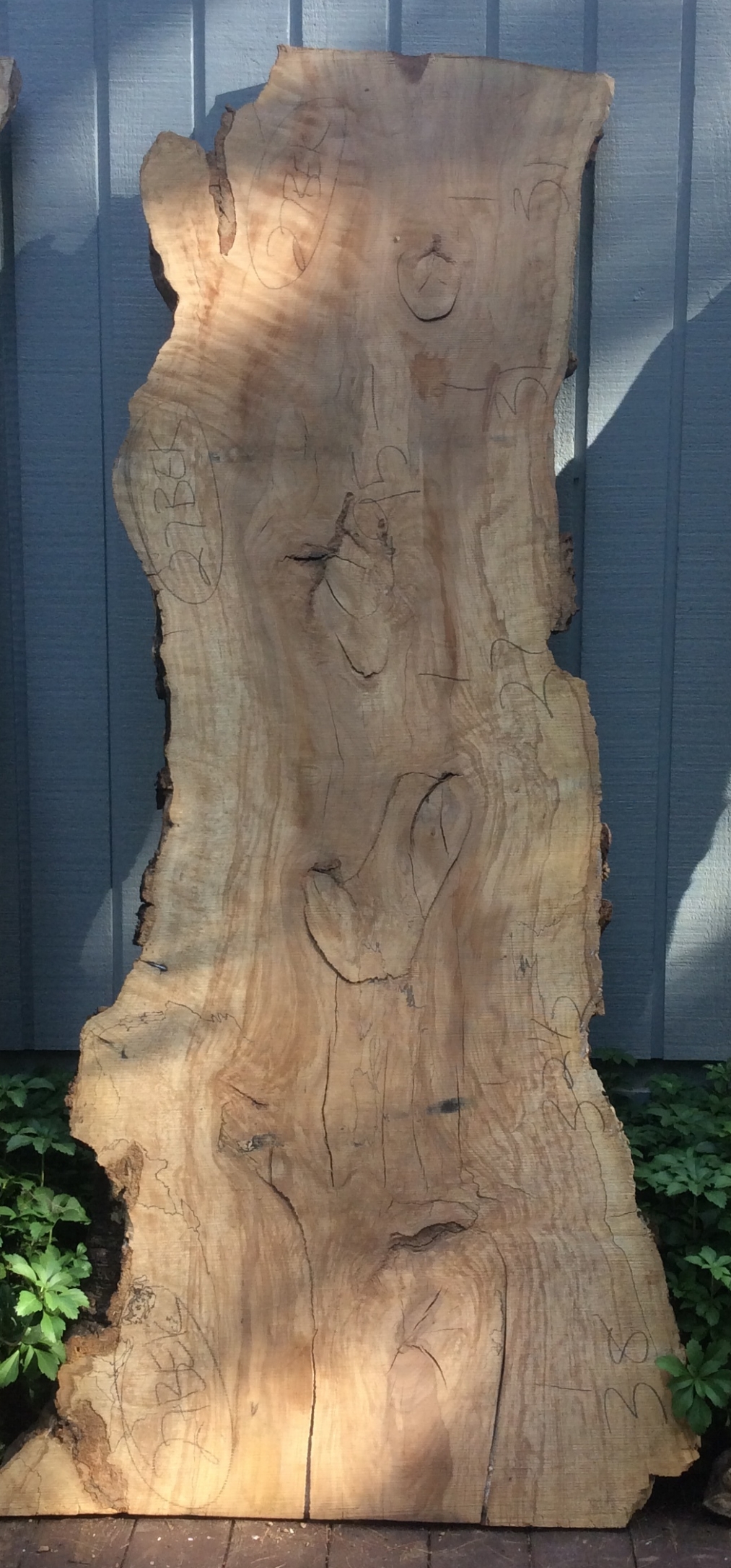 27BEK
Width: 31-38"
Length: 95"
Thickness: 8/4 (2")
Price: SOLD
27BEL
Width: 26-34"
Length: 95"
Thickness: 8/4 (2")
Price: SOLD